Crypto
Top 10 Cryptocurrencies To Invest In 2021. Best Cryptocurrencies 2021
Cryptocurrency is the future of money. Penny stocks and recurring revenue business models are the bubbles of the past, while Bitcoin and other cryptocurrencies will become the future of global finance.
Cryptocurrency investing in the past few months has been very volatile. Some coins have seen huge drops but went back up again like Electroneum which is one of the most promising cryptocurrencies in the market today.
The number of cryptocurrencies will continue to increase, each with its own unique technology, value, and purpose.
Investing in cryptocurrencies in 2021 will be like investing in internet stocks in 1998.
Blockchain technology is the breakthrough of our time. It can be compared to the discovery of the Internet or electricity. It is now quite clear that all major companies will eventually adopt it.
Bitcoin and other cryptocurrencies are seemingly everywhere these days. Bitcoin is now accepted at a pizzeria and a nail salon in Fort Greene, a bakery on the Lower East Side, and Montessori schools in Manhattan, not to mention at a Lamborghini dealership in Southern California.
In 2020-2021, many large financial companies have acknowledged the value and potential of cryptocurrencies:
PayPal announced an innovative service that allows customers to buy, store or sell cryptocurrencies;
JP Morgan began banking partnerships with Gemini and Coinbase exchanges;
Fidelity launched a Bitcoin-based fund. This is Wall Street's project to make the biggest bets in cryptocurrency;
Visa and Mastercard began working with cryptocurrency institutions;
On March 24, 2021, automaker Tesla added the ability to pay for its products with bitcoins. However, later this possibility was suspended;
New York-based office developer firm KPG Funds now allows its tenants to pay their rent in Bitcoin and Ethereum
To help you profit from this up-and-coming market, here are the 10 most promising cryptocurrency projects in 2021.
Trade cryptocurrency on the best and safest Binance exchange (with 10% discount on fees) ➡️  www.binance.com
Top 10 Cryptocurrencies To Invest In 2021:
---
1.
Bitcoin – The World's Most Popular Cryptocurrency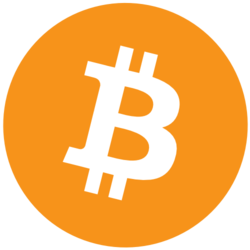 Bitcoin (BTC)
Price
$ 22,966.00
Various cryptocurrencies come and go from the crypto market almost daily, but Bitcoin will always remain in fashion.
On April 14, 2021, bitcoin surprised many traders by reaching a new all-time high (ATH), approaching $65 thousand, and the market capitalization of the first cryptocurrency reached $1.2 trillion.
The price of bitcoin raised hugely after The Bank of New York Mellon Corporation (BNY), the world's largest depository bank, announced that it would store and conduct transactions with the cryptocurrency for the benefit of its customers. It is assumed that a special service, which is being developed for this purpose, will be available as early as this year.
Also on February 11 it became known that in 2021 the international payment system Mastercard will work with several cryptocurrencies. First of all, we are talking about the support of stable coins – cryptocurrencies whose value is tied to a stable asset (e.g., the U.S. dollar).
Bitcoin sudden drop (May 2021). What Caused Bitcoin's Price to Fall?
The flagship cryptocurrency fell to more than three-month lows on Wednesday, dropping to about $30,000 at one point.
One of the reasons for this was the actions of Elon Musk, the head of the Tesla Corporation, after which the bitcoin rate dropped several times.
In 2021, Elon Musk had a major impact on bitcoin exchange rate fluctuations.
At the beginning of the year, he bought them for $1.5 billion, and in February Tesla announced the possibility of buying electric cars for cryptocurrency. Very quickly after that, the bitcoin price rose to $50,000.
Many economists rushed to say that bitcoin would soon become part of the global financial system.
However, in April, Elon Musk sold 10% of his bitcoins. He also announced that it would no longer be possible to buy Tesla cars for bitcoins. Musk explained this by the fact that bitcoin mining requires a lot of electricity, which is obtained from sources that are harmful to the environment. Immediately the rate of the cryptocurrency fell to 43 thousand dollars.
Another reason for the decline is the criticism of cryptocurrencies by the head of SEC Gary Gensler, who drew attention to consumer protection during the discussion of bitcoin in a congressional hearing, according to the head of the ICBF Investment Department Aaron Chomsky.
Another reason for the bitcoin price drop was the U.S. authorities' inspection of the Binance exchange, according to Yuri Mazur, head of data analysis at CEX.IO Broker.
China also had something to do with the bitcoin drop, as it banned all financial transactions using bitcoin.
The significant decrease in the bitcoin network's hash rate is also worth mentioning due to the power outage in large Chinese mining farms.
Against this background, many major media sources picked up and fanned an unprecedented panic in the market, and coin holders in fear began to get rid of bitcoin, fixing losses. This in turn provoked a wave of liquidation of long positions and bitcoin squeezed to 30 thousand dollars.
There are rumors that this dump was a coordinated action of the big whales, to liquidate the positions of other players on the market and buy bitcoin at a huge discount.
Later, Tesla stated that it had no intention to sell its remaining bitcoins shortly.
Experts predict the stabilization of bitcoin. Compared to others, bitcoin is the most stable cryptocurrency. The capitalization of this electronic currency before the fall was estimated at 1 trillion dollars, and the capitalization of all cryptocurrencies is estimated at 2 trillion dollars.
The downside of using bitcoin as a means of preserving your finances from inflation is that only 1 thousand wallets control almost 50% of all bitcoins. That is, a narrow circle of individuals has all the tools to manipulate the market to their advantage.
Will Bitcoin's price continue to rise in 2021?
The end of Bitcoin (BTC) has now been announced more than 400 times in 12 years, according to the Bitcoin Obituaries archive. There are 414 obituaries for Bitcoin since its inception in 2010, and Wednesday's post-mortem assessments of Bitcoin are still being added.
Analysts' optimistic views on Bitcoin's future over the next 12 months are divided. Some believe it will approach the $100,000 mark, after which it will roll back to $50,000-60,000 with a transition into a bear market, while others talk about larger numbers – $320,000 per BTC.
The main factors that may influence Bitcoin's value growth in the next year can be defined as:
constantly growing inflation,
increasing negative perception of monetary policy,
and institutional demand.
These and many other factors are forcing individual and large investors to protect their capital with alternative methods.
Therefore, cryptocurrency, particularly Bitcoin, seems to be the best option for saving money.
Simply put, in the risk-reward scheme, there is a shift from classic financial assets (reliable and less risky methods of storing funds, generating little income, and resistant to inflation), to various cryptocurrencies, in particular Bitcoin, which are already considered a source of high returns, tend to reduce risk and help preserve capital securely.
Experts believe that eventually, Bitcoin will break the $100,000 mark, and shortly, it will replace gold in the role of storing funds.
Conclusion
Trading in Bitcoin has proven to bring lucrative profits over time, it will remain so beyond 2021.
---
2.
Ethereum – The Basis of Defi Decentralized Finance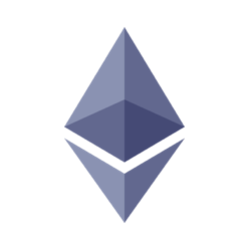 Ethereum (ETH)
Price
$ 1,572.06
Speaking of cryptocurrencies that will gain in value in 2021, it's impossible to ignore the most promising one – Ethereum, which has noticeably risen in value in 2020.
As of December 2020, Ethereum's capitalization was $68.130 billion, which ranks second behind Bitcoin.
At the beginning of 2021, Ethereum was trading at $750, with the coin's value at $3,800 as of May 16. On a percentage basis, its value has increased by 500% since the beginning of 2021.
Why is Ethereum the number one cryptocurrency for investing?
Ethereum is an open-source blockchain and was originally used as a network for decentralized applications (dApps).
In addition to Ethereum cryptocurrency (ETH), the platform is also developing its other projects – Uniswap, Maker, and Aave, working in the decentralized finance sector.
Defi is an emerging trend in the cryptocurrency sector. The system can transform various insurance and deposit programs, making them independent from banks and other financial institutions.
Defi achieved new figures in 2020. The system's total assets exceeded $13 billion. Compared to the previous year, 2019, this amount did not exceed $3 billion.
"Not Bitcoin but Ethereum is closest to a true currency", says Mark Cuban
Cuban's love of decentralized finance (Defi) goes hand in hand with his love of Ethereum, a blockchain that was created to support smart contracts. Defi services have built an entire financial infrastructure on top of the blockchain, using smart contracts (automated blockchain contracts) to create protocols that replace existing financial services in ways that, thanks to blockchain, are unprecedentedly transparent and interoperable.
"Smart contracts are real and remind me of the early days of the Internet", said Cuban
---
3.
Solana (SOL)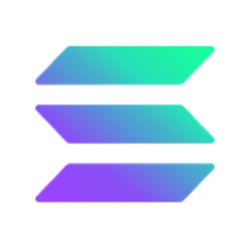 Solana (SOL)
Price
$ 22.72
Solana is the world's first web-scale blockchain with 50,000 transactions per second without sharding technology.
Developed to help power decentralized finance (DeFi) uses, decentralized apps (DApps) and smart contracts, Solana runs on a unique hybrid proof-of-stake and proof-of-history mechanisms that help it process transactions quickly and securely.
SOL, Solana's native token, powers the platform.
Solana was launched in 2020 by former engineers from Qualcomm, Intel, and Dropbox.
The project is a delegated share confirmation protocol that provides scalability without sacrificing decentralization or security. Supposedly, the Solana platform can handle up to 65,000 transactions per second.
The Solana ecosystem also consists of the Raydium project, positioning itself as a next-generation Defi. Here you can take advantage of improved liquidity, easy earnings, and so on.
The project is just a year old, but it is already actively interested in the crypto community.
As of today (Sep. 9th), the coin is in the 6th position in the overall rating of crypto-assets with its market capitalization of $58.7 billion.
Most likely, Solana will become a worthy competitor to Ethereum – if it continues to improve and develop so rapidly.
---
4.
Ripple (XRP) – Revolution In Global Payments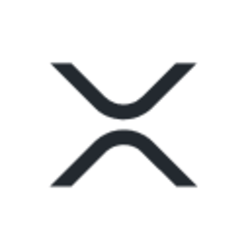 XRP (XRP)
Price
$ 0.398840
The creation of Ripple was conceived as an alternative to the financial payment system.
The cryptocurrency transforms cross-border payments, making them secure, fast, and virtually free.
At the beginning of its creation (in 2013), Ripple attracted enough attention from many financial companies. After a while, more than a hundred companies adopted it.
In 2020, there was an expansion of the Ripple blockchain to include about 300 providers and forty countries around the world. RippleNet's adherents not long ago included Bank of America (BAC) the second most capitalized bank in the United States and HDFC Bank Limited (HDB) an Indian major bank.
Looking ahead, what are the main factors that make you look at Ripple as one of the ten best cryptocurrencies to invest in 2021?
Ripple has distributed ledger technology (DLT) and is positioning itself as an alternative to SWIFT, solving problems with speed, price of transfers, security, transaction traceability, and risk management.
Ripple will become a public company in case of victory in the court against the SEC
The company had wanted to launch an IPO as early as 2020, but plans were thwarted by Securities and Exchange Commission charges that it had sold $1.3 billion in unregistered securities.
Late last year, XRP plunged to a local low of $0.17. Since then, they have risen 552 percent.
The asset has once again reached a capitalization of $45 billion, which puts it back in the top four cryptocurrencies.
Crypto experts agree XRP prices will eventually rise above $10, but only if it wins the SEC case.
When looking at Ripple's future price action, you need to start by appreciating the fact that the cryptocurrency has had one of the most turbulent crypto industry experiences.
In addition to the usual volatilities and market turns, it had also become the punching bag for the SEC, with the financial regulator accusing it of being a security. SEC then dragged its founders to court, alleging them of illegally selling unregistered securities offering in 2013.
But something interesting happened later. XRP's pushback saw it prevail in two discovery rulings. And while the SEC vs. Ripple Labs suite is ongoing, these small wins were able to excite the markets.
Source: trading-education.com
---
5.
Litecoin: Decentralized cryptocurrency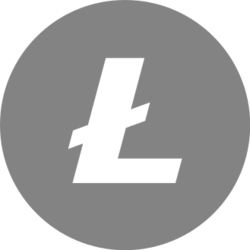 Litecoin (LTC)
Price
$ 94.30
As of early May 2021, the value of Litecoin coin is about $300, which still makes it quite affordable.
The cryptocurrency has a market capitalization of about $20 billion. The cryptocurrency is also easy enough to mine, and the reward per block is 25 LTC.
However, it is impossible to say that Litecoin is the best cryptocurrency to invest in. Although it has never gone beyond the top ten most popular coins, and the top cryptocurrencies of 2021 will be no exception.
Not so long ago, the first RPG LiteBringer was released, which is based on Litecoin cryptocurrency. In it, every player move corresponds to a transaction. This has only benefited the blockchain. Against this background, Litecoin transactions exceeded 130,000 immediately after the game's release.
The increase in performance could positively impact the coin's value, as analysts are talking about a Litecoin price in 2021 in the $700 range.
Many analysts are confident that the cryptocurrency's value will increase further after halving. According to optimistic cryptocurrency forecasts for 2021, Litecoin will trade between $300 and $400, by the end of 2023 its price will rise to $700.
---
6.
Cardano (ADA): a coin or a token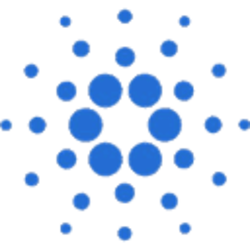 Cardano (ADA)
Price
$ 0.374430
ADA Coin is a cryptocurrency used on the Cardano platform. It is steadily ranked among the Top 5 coins by capitalization. ADA tokens allow voting and betting in the Cardano ecosystem.
ADA coin can be put for rewards in cryptocurrency wallets such as Exodus and Daedalus. It then becomes an ADA token, which is then used to mine ADA. The user is rewarded for stacking ADA.
Stacking is a popular practice among altcoin owners. Cardano aims to embrace the PoS part of the blockchain (Proof-of-stake). And this has led to the emergence of a decentralized application development platform (DApp – decentralized application) with a multi-asset registry and verifiable smart contracts.
The value of ADA has risen significantly in recent months, and by 3557% over the year. There are three main reasons for this popularity:
In mid-March, cryptocurrency exchange Coinbase began supporting Cardano (ADA).
Around the same time, it appeared on Bloomberg Terminal.
A market capitalization of more than $55 million provides high liquidity, and the interest of institutional investors is growing.
---
7.
Iota (MIOTA)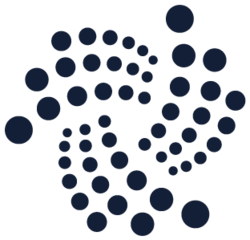 IOTA (MIOTA)
Price
$ 0.218020
Although it is not among the largest cryptocurrencies in the world in terms of market capitalization, it cannot be ignored. According to predictions, it will soon be possible to regulate useful small devices with decentralized applications.
Little things are already there: the radiator automatically turns on or off again, the lights in the room turn on or go out: all this is controlled from a smartphone or tablet.
Investments in IOTA are coming into play because microtransactions will one day play an important role. Cars will be able to automatically pay for the parking spaces they park in. IOTA could be the network supplying the technology that will be used.
---
8.
Stellar (XLM)


Stellar (XLM)
Price
$ 0.088169
The Stellar project allows the exchange with a negligible commission, that is practically free of charge. The use of modern high-quality technology attracts the attention of large companies to the project. This significantly expands the scope of its distribution and application. The growing number of partners involved will increase the demand for domestic currency XLM, which will certainly be reflected in its value.
Analyst Rakesh Upadhyay recommended watching the Stellar Lumens token (XLM).
At the moment, its rate is at $0.085. If it will consolidate above the resistance level of $0.084, it will make a "rally" up to $0.100, during which $0.091 will be a temporary obstacle. The RSI indicator also speaks in favor of the rise of the coin. If the price of XLM falls below the resistance of $0.084, a decline to $0.079 is likely.
---
9.
Chainlink (LINK)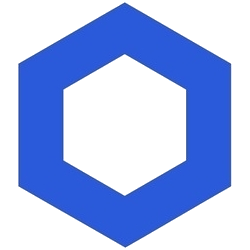 Chainlink (LINK)
Price
$ 6.72
Cryptocurrency Chainlink (LINK) has shown stunning results this year. Not only did it break into the top 10 of the largest altcoins, but it continues to strengthen amid weak volatility in the rest of the market.
Over the past 24 hours, LINK has soared in value by nearly 11% to $42.50. The altcoin's market capitalization rose to $18 billion, with daily trading volume rising to $2 billion on May 16.
---
10.
TRON (TRX): The transformer in the altcoin market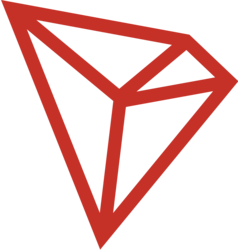 TRON (TRX)
Price
$ 0.061703
The cryptocurrency blockchain is built on an entertainment platform. In other words, it is a kind of social network, where you can post, watch or use materials of an entertainment nature, for example, casinos, games, or various applications. It is a kind of analog of Google Play or AppStore.
The TRON system functions as a platform for sharing various content. When creating and exchanging content, each user receives TRX tokens.
TRON has a mass of partnership agreements with such companies as Samsung, oBike (a bicycle rental service), (Chinese search engine) Baidu, Baofeng – the analog of Netflix in China.
In the summer of 2020, the TRON 4.0 Great Voyage update was launched. The new version introduces a privacy feature to smart contracts. This provides an additional advantage and it is conceivable that such a coin could increase in value in 2021.
The most stable cryptocurrencies that have quite high growth potential in 2021:
Tezos (XTZ)
BitcoinCash (BCH)
Ethereum Classic (ETC)
Polkadot (DOT)
VeChain (VET)
Polygon (MATIC)
Luna (Terra)
Conclusion: which cryptocurrency to invest in 2021
It should be noted that the list of cryptocurrencies provided is strong and fundamental, and as we know, 60% of the investment portfolio should consist of such assets.
Since the expansion of the cryptocurrency market and the increase in the number of cryptocurrency holders is only a matter of time, 2021 will be a favorable period for the crypto market as a whole because of its bullish mood.
P.S. I'd sure love to hear what you think about this post! Just drop a line in the comment section below and share your thoughts or questions.
Cheers 👋